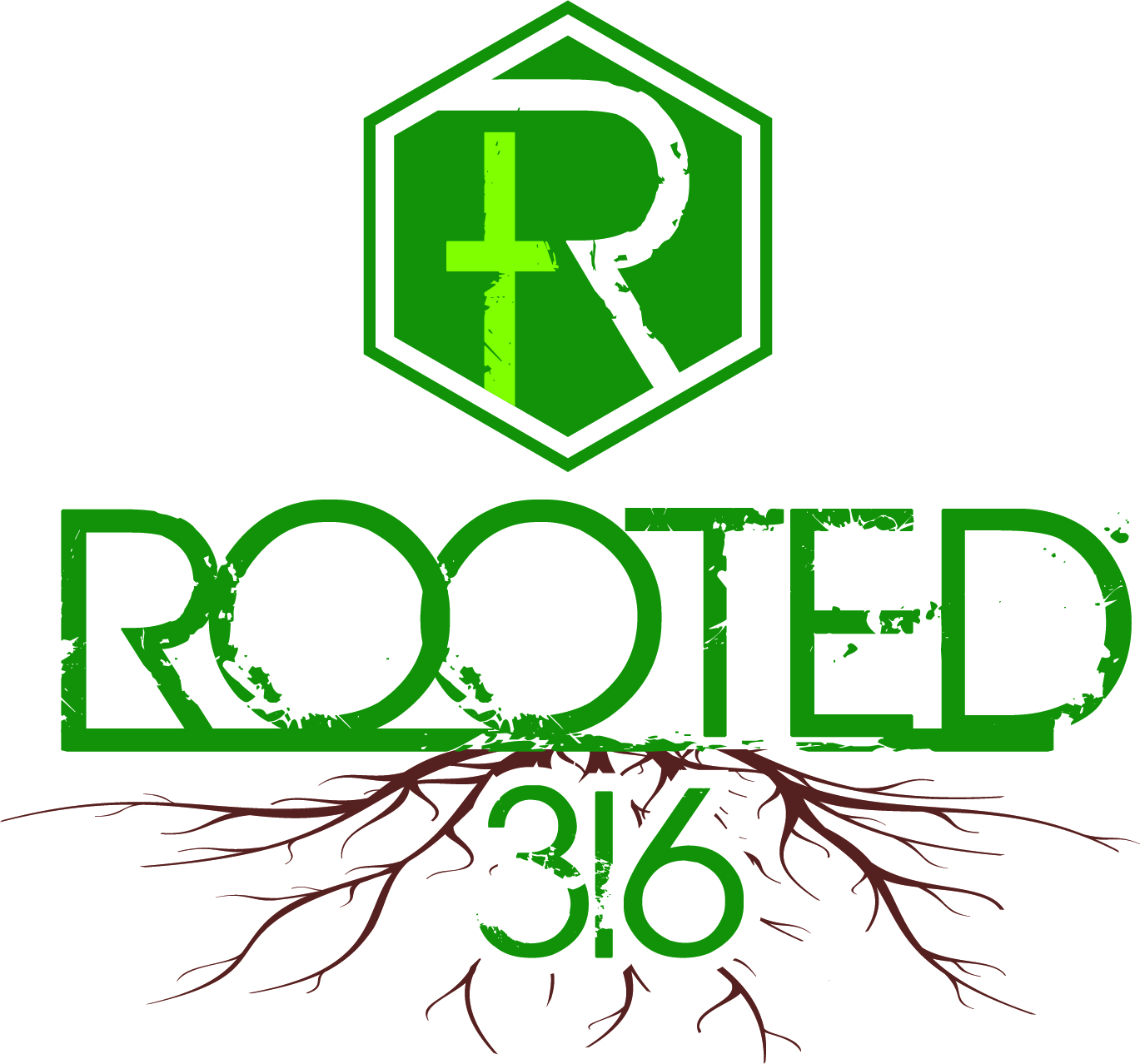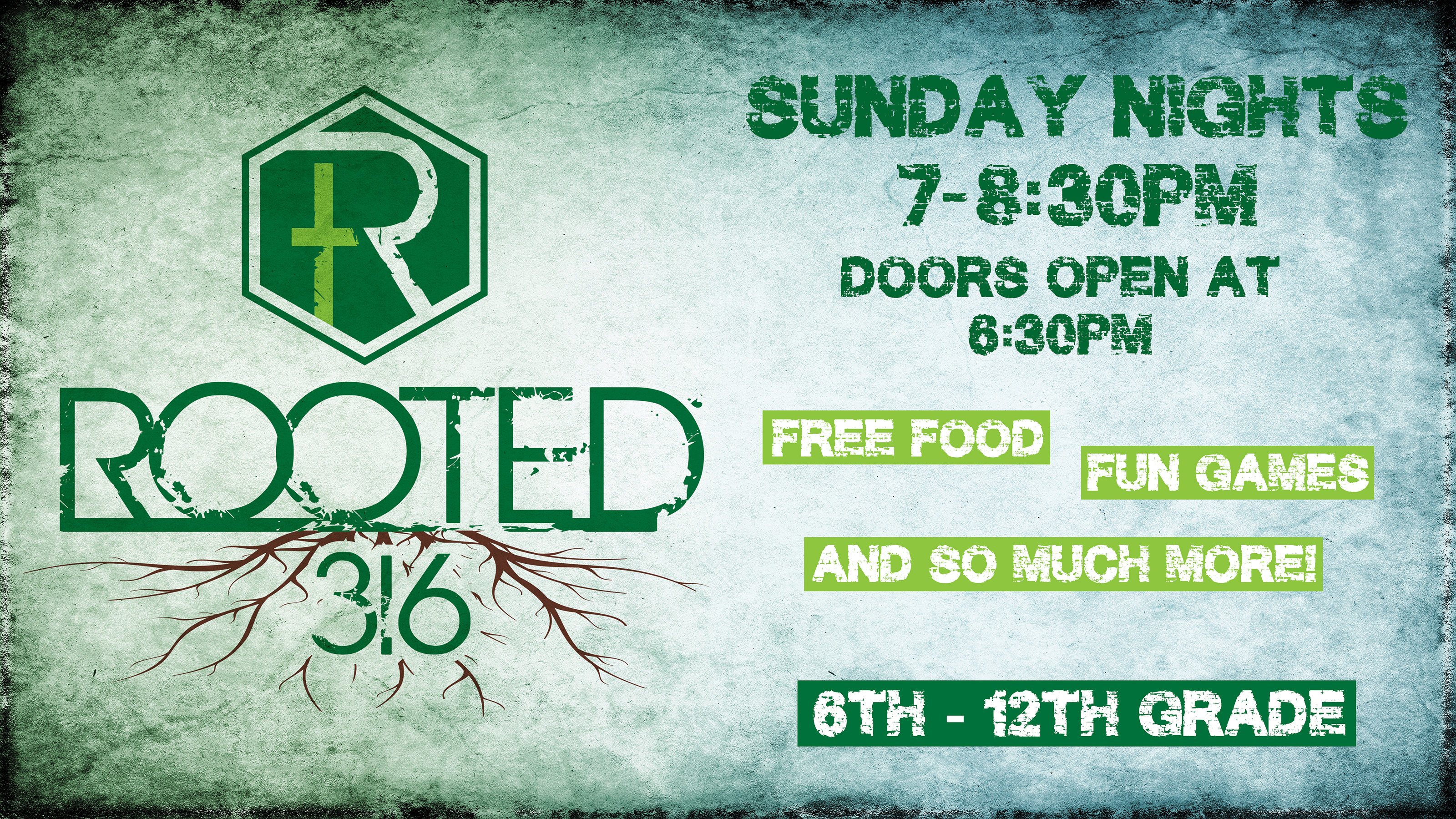 What is Rooted 316?
Welcome to Rooted316! We are the Youth Group of Park Place Church, doing life with teenagers in both middle and high school. Our Bible verse is Colossians 2:7 - "Rooted and built up in him, strengthened in the faith as you were taught, and overflowing with thankfulness." Our main Youth Service is held every Sunday night, and we host Small Groups every Wednesday night. There are many ways to get involved here at Rooted316; you can join our Student Leadership Team, Youth Worship Band, Bible Quiz Team (novice or expert team), and so much more. We can't wait to meet you and we INVITE you to JOIN us. Don't forget to connect with us on Social Media, stay up to date with events, activities, giveaways, and more.
The Main Event
(Sunday Nights)
Our main Youth Group night meets Sundays, from 7-8:30pm, but doors open at 6:30. We provide free dinner, wonderful live band Worship, a powerful Message, crazy games, fun giveaways, strong friendships, and so much more. If you have a teenager, or you are a teen, you definitely don't want to miss this night.
Small Groups
(Wednesday Nights)
Every Wednesday night from 7-8pm we have a small group for girls and a small group for guys, where we discuss God's perspective on topics facing teens in today's society. Join us at 5:45 for dinner, and then at 6:30 we have Worship. This is a powerful time where we grow closer to Christ, and grow in knowledge of how to show Jesus to our friends and family.